Recap of the 2023 Civix Airport Users Conference
Civix was thrilled to host Airport professionals from throughout the country to another successful Civix Airport Users Conference, held on April 16-19, 2023, in New Orleans.
Many attendees came with an interest of learning effective ways to comply with GASB and SMS guidelines, along with an appetite to become more efficient in managing their airports through current and future releases of Civix solutions.
Aiming for New Heights
Civix President Tim Walsh jump started the conference with a keynote speech that provided an overview of the Aviation Industry's current state and how Civix can help transform businesses through his vision of a single airport management platform.
He outlined how industry head winds have impacted some airports by the reduction or loss of Air Service to their cities along with growing demands of Airport Capital Funding needs. But due to tail winds there is optimism reflected in many instances of airports reaching if not surpassing pre-COVID numbers. As airports continue to seek for added efficiencies, no greater opportunity than now to leverage Civix's Airport Management platform to aid airport professionals in managing their day to day and near/long term planning efforts.
During the general session, experts spoke to roadmaps for the Airport Platform's four channels, Finance, Operations, Security, and Administration. Presentations included information on how Civix is transforming the experience through effective UX/UI and technology architecture, how they are jumpstarting the "One Platform Vision" through seamlessly sharing data from badging transactions (Airport Secure Credentials) and gate activity (Airport Gate Manager) for collecting revenue via our airport business and revenue management software (ABRM), and how they are planning for tomorrow by predicting the future through AI and Machine Learning.
Maximizing the Benefits of Your Technology
Attendees had the option to join breakout sessions around the utilization of Civix's Airport Business & Revenue Manage (ABRM) and Airport Safety & Operations Compliance System (ASOCS). Presentations and demonstrations were led by subject matter experts.
Finance Sessions
Planning and Forecasting was at the forefront of Finance's breakout sessions as experts demonstrated Civix's APM solution for managing Capital Improvement Planning efforts, ABRM's Budget and Forecasting module, and how to leverage "Advanced Reporting". Airport professionals got an opportunity to hear from one their colleagues, Kathy Mark (SFO), as she shared their value added by leveraging ABRM's Utilities module.
Other sessions touched on managing property and space, Lock Box, Finance Charges, GASB 87 and GASB 96, Operational Statistics, Payment Portal, along with the infamous "a-ha" session.
Finance concluded with a new user and refresher training on ABRM, the system that helps manage nearly all aspects of an airport's aeronautical, commercial, and space usage activity. It allows airport leadership to pinpoint the most effective means to manage, track, and generate revenue.
Operations Sessions
Operations focused on the "Power of Structured Data" as they looked at Civix's Airport Safety Management System, an investment in risk management that pays for itself. Used by Hartsfield-Jackson Atlanta International Airport ("the busiest and most efficient airport in the world"), Civix's SMS is set to become the industry-leading safety compliance solution. It follows the FAA's new SNPRM – Safety Management Systems for Airports – and comes with a guaranteed no-cost upgrade to comply with any future ruling.
With recent near incursions at Airports throughout the country, attendees got a peak at how Civix's AERO can enhance their awareness of potential and actual infractions/hazards.
But the headliner for Operations, was the excitement of visualizing ASOCS 4.0 and its mobile companion. ASOCS 4.0 promises to transform the experience of configuring and managing your environment, performing daily tasks, and retrieving information.
The Operations group ended with a site visit to Lakefront Airport (KNEW), where they participated in obstruction analysis training, beta testing for the mobile companion, and a farewell lunch.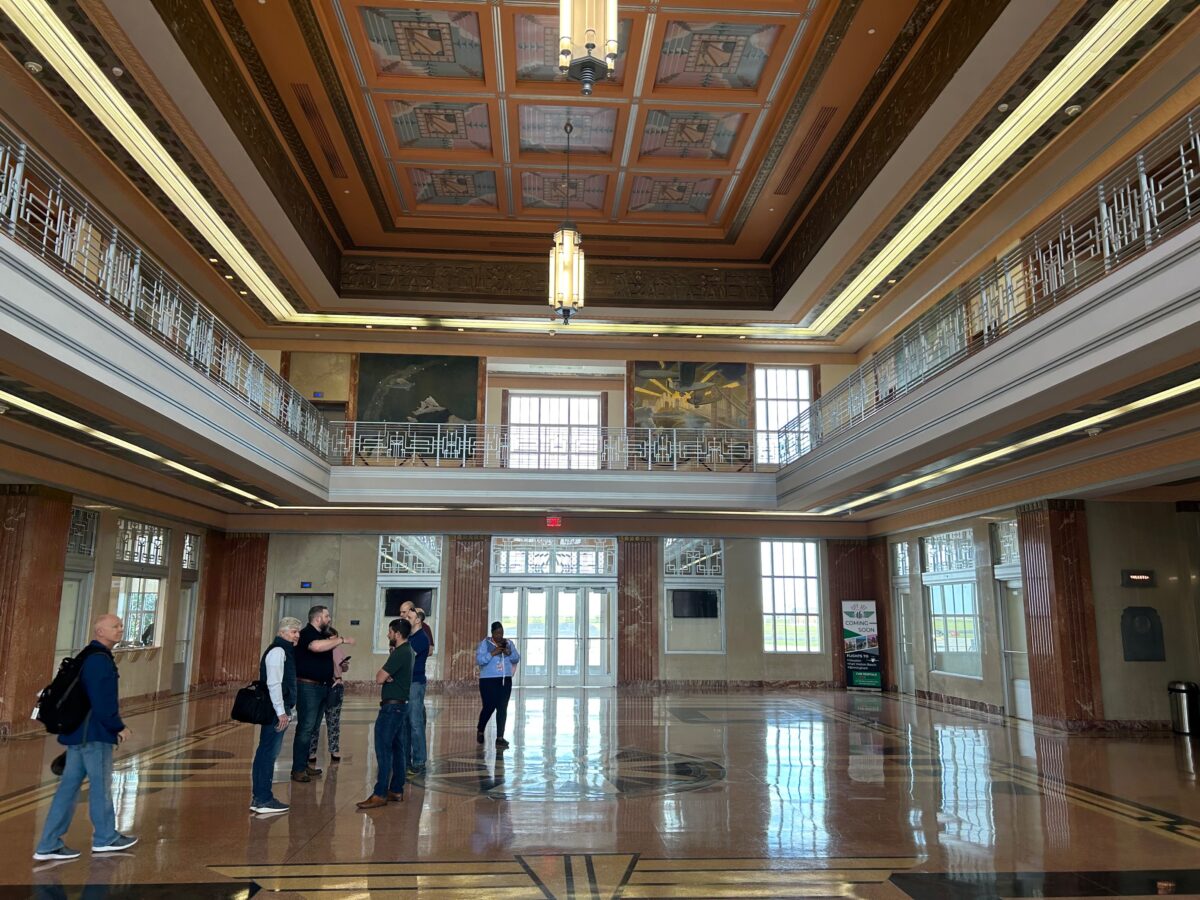 Special Recognitions
Both groups would eventually convene together in the final general session where Civix recognized 2 Clients.
Atlanta-Hartsfield Jackson International Airport received the Partnership Award, which is presented to an airport client to honor and recognize their commitment and vital role in successful collaboration of transforming the aviation community by championing technology to effectively manage their airport business.
San Francisco International Airport received the Innovation Award, which is presented to an airport client identified as an early solution adopter and willingness to champion and aid us with valuable input for roadmaps.
Letting the Good Times Roll
In addition to the educational sessions, the conference provided ample opportunities for attendees to network with their peers and industry leaders. Events included a welcome reception, networking lunches, and dinner at House of Blues on New Orleans' famed Bourbon St.
The Conference is Over, but the Collaboration Continues
Overall, the Civix Airport Users Conference was a huge success. As we Aim for New Heights, Civix is appreciative of the dialogues had and we look forward to continuing working with our nation's airport professionals to reach new heights of efficiency, profitability, and security.
And if you want to follow up with any of our experts, please contact [email protected].