Keeping your data secure while anticipating and mitigating cybersecurity threats is at the heart of everything Civix does for its software clients. We hire the best in the business to ensure you have one less thing to worry about.
Our Commitment
360° Security
Our approach to security is achieved by building an automated provisioning environment that takes human error out of the equation. Civix has invested heavily in policy based automated deployments based on best practice security principles. This is complemented by full audit capability and 24/7/365 continuous monitoring of event data from systems, environments and best of breed security tools such as CloudFlare, CrowdStrike, Optiv, Qualys and MimeCast.
Secure Cloud Environments
We offer our technology products on the most secure cloud environments available, including Microsoft Azure and Amazon Web Services (AWS) GovCloud (US). These cloud regions are designed to host sensitive data, regulated workloads, and address the most stringent U.S. government security and compliance requirements.
Cyber Security and Threat Monitoring
Our program places a high emphasis on access control, detection, and response capabilities. Civix employs a defensive, in-depth strategy with event data collected, correlated, and monitored 24/7/365 in a SIEM for detection of potential security incidents, triggering appropriate responses to ensure every threat is managed.
Compliance with Data Security Standards
Civix has a formal information security program that is aligned with the NIST CSF based on NIST SP800-53.
Meet Civix InfoSec Chief, Calvin Simmons
Calvin is setting and sharing best practices to keep public sector information secure.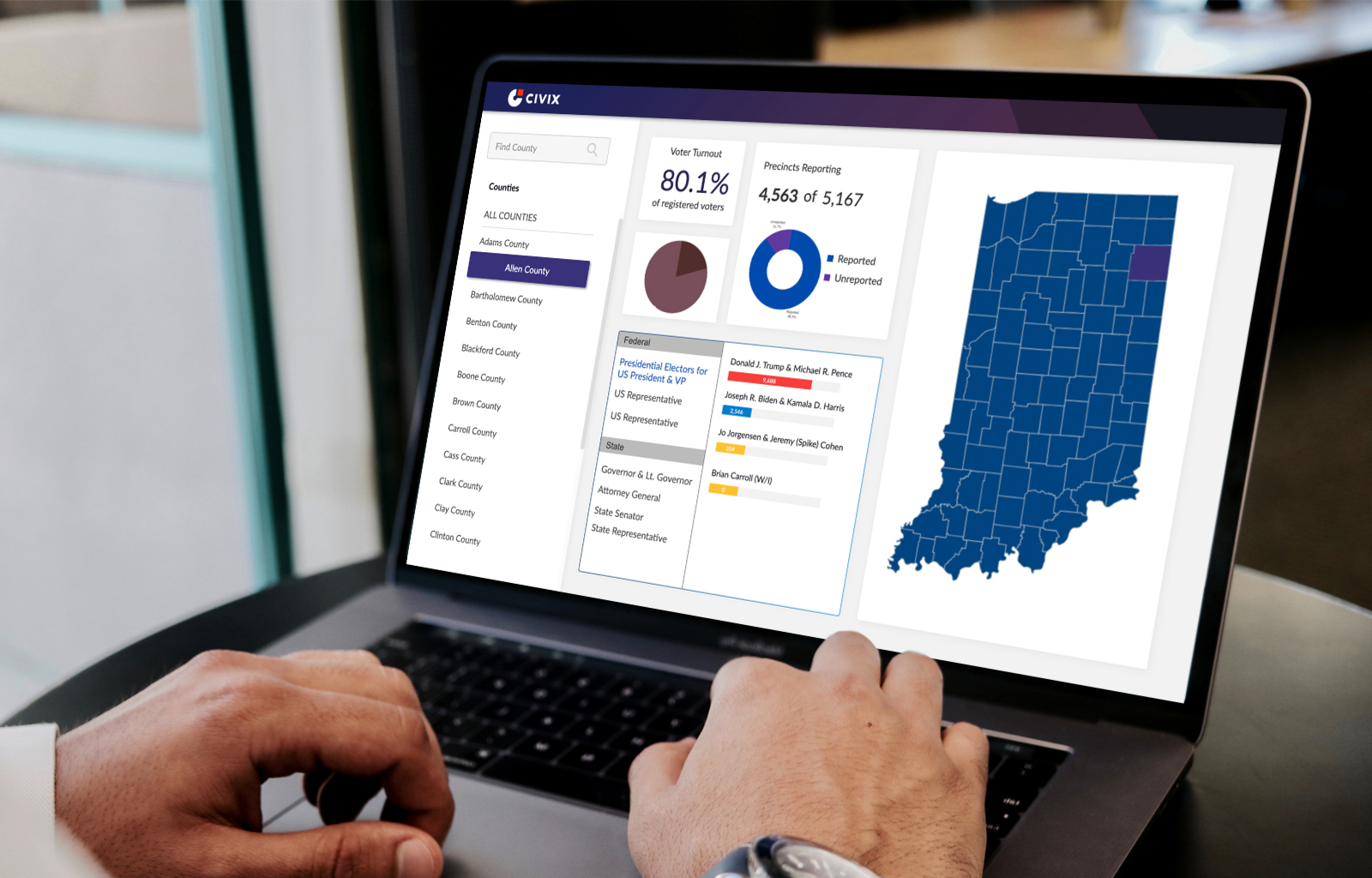 Securing Future Elections
Vetting Strategic Partnerships Using Lessons From the 2020 General Election
Download Our Whitepaper

Download Our Whitepaper

Please provide a few details below and we will email a link to your requested download.
Articles
The latest from Civix
Contact
How can we help?
Contact our team today to learn more about our products and services for your industry.